Partnership Advocacy
Advocacy means to give voice to an individual or group whose concerns and interests are not being heard. This is especially important when it comes to children. A child advocate may seek to ensure that an individual child or population of children has access to positive influences or services such as education, health services and proper parenting. A child advocate may also try to prevent a child from being harmed or try to obtain justice if a child has been mistreated in some way. Another form of child advocacy happens at the public policy level and aims at changing the policies of governments.
Partnership for Child Health takes the approach that Pediatricians are the experts in child health and therefore, united, can be an influential voice for the well being of children. The Partnership, in collaboration with the Northeast Florida Pediatric Society and other organizational partners, offers a venue where Pediatricians and other child health professionals can organize their advocacy efforts, and provides a communication channel for information and education related to child advocacy issues.
How can you make a difference?
1. Get informed. Learn the facts about the issues that concern you most. Educate yourself on the public policy affecting our children using advocacy organizations and their list-serves:

2. Contact your legislators. Speaking up for children with your elected officials lets them know their constituents' priorities. Make your voice heard to leaders and legislators via multiple channels and recruit colleagues to do the same. As a united force, Florida's child health professionals can be effective advocates at the at the policy level. Find contact information for your legilsators here.
3. Speak up. Inform other voters. Write a letter to the editor about children's issues and why you support them. Every time you take action, and show your support, you are making a difference.
4. Act. Exercise your right to vote.
Patients Not Prisoners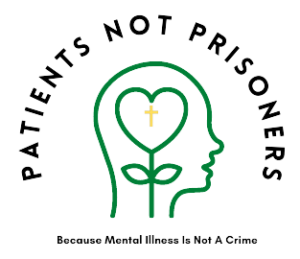 Patients Not Prisoners is an organization is working with first responders in a spirit of justice; prioritizing empathy and restoration to solve an issue to ensure mental illness is not treated as a criminal offense.